Our Best of 2020
Due to recently expanding the GNM community, we are wrapping things up a bit differently this year by doing a Best of 2020. We have collated two recommendations each from some of our writers, DJ's and music enthusiasts, which comprises of a selection of tracks, EPs, albums , mixes and radio shows from this year. Scroll down to read the full article.

chosen by Mandy Alexand

e

r (electronic music scene enthusiast & has previously written articles for
i.e. Resident Advisor,
Beatportal

& We House Sunday.
Based in Cape Town, South Africa)
1.
Mix : Honcho Podcast Series 81: Dee Diggs

"One of the best discoveries I made in this whirlwind of a year was coming across Dee Diggs. Her sets are fierce, seductive, musically educational, and incorporates so many joyful sonic surprises. I absolutely love this Honcho Podcast Series mix for all that it is able to sonically conjure within the listener. Dee Diggs has a beautiful musical ear that translates through this set. This set affords your mind the aural space to exist on a dance floor that provides community, therapy, and warmth.

2. Mix: Ash Lauryn Social Deep Mix

"Ash Lauryn emerges with instant groove in this set. The first track by Baaz called Glim, released in 2012, beautifully caught me off guard and Ash had me by the medulla oblongata from the onset of this set curation. This Social Deep Mix screams music freedom and a moment to release yourself from the social angst that we were all experiencing during this year. As Ash transitions into the next track, she has you smiling at her sonic honesty and brilliance."

chosen by

Maya Gough (GNM founder)
1. Track: Arlo Parks - Green Eyes

"Ahead of Arlo Park's announcement of her highly anticipated debut album Collapsed In Sunbeams, she teased us with her single "Green Eyes" back in October – a song that I connected with immediately. "Green Eyes" is about self-acceptance in a queer relationship, heartbreak and trauma. Though this may sound heavy to many, Arlo lifts the track so cleverly with warm melodies and light guitar playing. Her poetic lyrics also never ceases the imagination with my favourite lyrics being: "Dragon fruit and peaches in the wine/Kissin' circles underneath your eyes."

2. Album : Jacques Greene – Dawn Chorus (Deluxe)

French-Canadian producer, Jacques Greene first released this ecstasy-inducing Dawn Chorus album in October 2019. Three months later, he expanded the LP with 12x new remixes from producers such as Fort Romeau, JD Twitch and Patrick Holland, which saw it into 2020. This deluxe album is jam-packed with an assortment of tracks: Patrick Holland's ethereal techno remix of 'Sibling,' JD Twitch's shoegaze take on 'For Love' and Cameron Morse and dj lost boi's ambient deconstructions. This album has undeniably helped me through this long-haul of a year.


chosen by

Saachi Bains

(DJ, member of the femxle DJ collective,

Selexterhood

&
has a monthly show on

Vandelay Radio

)

1. Track : DMX Krew - Last Year's Model

"DMX Krew does not disappoint and Last Year's Model is a just a taster of how good he is. The track has a tight drum section and captivating melody. The aspect of the track I like most is the subtle way it catches your attention. It slows the listener down and forces you to appreciate the intricacies of the song, as the harder you listen the more you hear within the track. It was such a joy to play in my sets this year!"

2. Mix: DJ Fart in the Club, HÖR Berlin


"DJ Fart in the Club's mix for Hör is by far one of the best mixes of 2020. I enjoy her mix because it moves at exactly the right pace, her mixing is so tight (check out the backspin 25 minutes in) and her attitude towards it is so refreshing! She is a DJ to keep your eyes on."


chosen by

Ellie Carter

(creative assistant at West One Music)

1. Album: Jessie Ware - What's Your Pleasure?

"It seems achingly unfair that Jessie Ware would deliver us this dancefloor ready, shimmering disco ball of an album in the year that clubs were forced to close their doors. A start to finish triumph, What's Your Pleasure? is post disco pop in its purest form. Paying homage to queer nightclub culture with tight orchestral funk arrangements and her iconic, honeyed vocals at the helm, Jessie appears more at home than ever in this commanding album of sonic self-expression."

2. Album: James Blake - Covers

"A super late entry to the class of 2020, James Blake's virtuosic interpretations of 'The First Time Ever I Saw Your Face' and 'Godspeed' captivated me and thousands of other livestream viewers when they were premiered in the deep depths of lockdown one back in March. A beacon of light that has glowed with promise throughout the year, James has drip fed mesmerising new tunes to get us through dark times, with the release of Covers fittingly timed to wrap his 2020 mission in a bow. It's one I couldn't have let go unacknowledged in my top music moments of the year."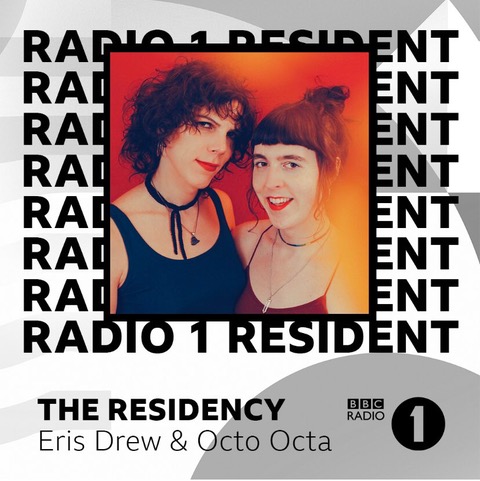 c
hosen by
Laura Zuanella
( DJ , member of femxle DJ collective,

Selexterhood

and
has a radio show on

Foodhall Radio

called 'Zealous Patterns' every fortnight)

1. Radio Show : Octo Octa & Eris Drew Radio 1's Residency

"Since the start of lockdown 1.0, the dynamic pairing of Octo Octa & Eris Drew have graced the airwaves with their astonishing Radio 1's Residency series. Each unique show offers an energetic and intense mix from the duo, giving us an insight into their impressive selections which can be heard in their powerful DJ sets. Every one of their mixes delivers the finest cuts in uplifting Rave, high energy Techno, epic Hardcore, vigorous House, vibrant Jungle and high octane Old Skool."

2. Album: Cinthie - 'Skylines – City Lights'

"The outstanding debut album from the 803 Crystal Grooves label and Elevate Record store founder showcased a strong selection of songs, that incorporated Cinthie's signature style of House and beyond. We are treated to many stand out tracks on the stunning LP, ranging from Jersey sound influenced 'Houze Muzik', the Acid-tinged 'Horizon', piano House driven 'Morning in Melbourne', her homage to UKG on '2k Garage' and the Italo inspired piece 'No One Can Take You From Me'."



chosen by

Olivia Paula

(co-founder of

Zena collective

based in Heidelberg, Germany)

1. EP: Walk by Breidenbach Label


"My first recommendation is a very personal one: our first very own label EP came out on vinyl this year. I'm part of Heidelberg based Breidenbach label and we couldn't wait until we finally received this treasure full of deep and groovy vibes."

2. Mix: Baka Gaijin Podcast 113 by Sedef Adasi

"This mixtape was one I definitely most listened to this year. I just love the different but harmonious vibes that remind me of times where you could meet a bunch of people and dance your heart out till dawn.

Sedef Adasi

is a Blitz Music Club Resident and HAMAM Nights founder based in Augsburg, Germany. She describes this mix as "an hour of electronic treats, emotions and beyond" – I couldn't describe it better.

︎INFO
︎INSTA